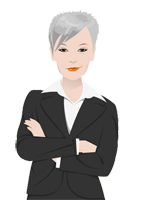 Rae is a coach and mentor. Her unique approach leads to more quickly reaching a strong and successful goal. As a life coach, she specializes in strategic personal life challenges. As a business coach, she works with the entrepreneur or business owner to test concepts and problem-solve issues that are holding the company back from moving forward.
Life Coach
Past life choices may have you in a place of frustration and dis-empowerment. Even day-to-day events seem to always be getting in the way of achieving your dreams and goals. Rae digs through all of that and helps you recognize what is holding you back. You will be able to take control of your life to get what you really want and need.
Business Coach
With over 40 years as a successful entrepreneur in technology, marketing, business development, interior design, film production, and real estate. Rae brings this first-hand experience into a complete coaching experience. Her clients range from people who want to start a business to people who have reached a plateau and need help finding a clear direction forward.
The Personal Side of Rae
In her personal life, Rae is a writer and an amateur photographer. She is often out exploring for visual treasures and unique perspectives. She loves to present a story in photos that touch people's emotions.
In her professional life, she is an entrepreneur running multiple businesses. For the last 26 plus years, she had founded and heads a nonprofit in animal welfare.
"Back when we started, the need for intervention into animal welfare was at an astronomical level. By formulating a community for animal shelters and other animal caring organizations, as well as providing a means to get people involved in their local shelters, we were able to change the industry. Much work has been done, but there is still so much more to do."
She also founded and runs a technology company specializing in web hosting and development, merchant services, and online business consulting.
"Working with people to help them take their online businesses to new levels is very rewarding."
Many of her clients have been with her for over 15 years. This fact is not happenstance. Customer satisfaction and loyalty is paramount to all her business endeavors and is the backbone of any business's success.
"We all have something within us to contribute to the world and to encourage those who share this world with us."
Rae French